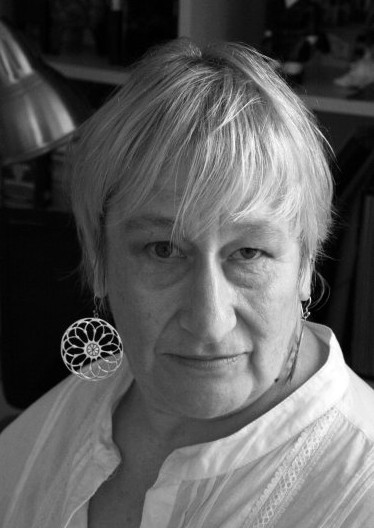 Eulogy for Lynn Beaton 23 May 1946 – 19 June 2016
Lynn and her younger sister Johanne were born in Northcote, but in 1952 Stan and Joan Ingham moved their family to Blayney, outback NSW to set up Stan as a country dentist. To further Stan's career, they moved to London in 1960, and Lynn spent her teenage years in swinging London, returning to Melbourne in 1966.
Lynn met her husband, Gerry Beaton, in November that year. Lynn had a job at TAA taking bookings and Gerry worked at the Tourist Bureau making bookings and they met over the telephone. They hit it off and arranged to meet up and got engaged almost immediately. They were married on International Women's Day 1968!
Lynn and Gerry set up house in Montrose in the Hills east of Melbourne. They joined the local, left-leaning, branch of the ALP and became deeply involved in the tumultuous political activities of that time. Her dear friend Elvira Piantoni will tell us about these experiences later on. Lynn enrolled at Monash University, and 4 years later graduated with Honours in History and Philosophy. In the meantime, she came across the Worker Student Alliance and set up a branch in Montrose. Lynn moved rapidly from the left of the ALP to the Maoists to Trotskyism, but at every point she found herself disappointed and alienated by the ineffectual, bloke-ish and sexist culture of these organisations.
But all the while Lynn was making her own way in the wider social and political life of the country.
Lucy and Chloe were born in Montrose, but in 1976 the family moved to Edward Street, Northcote, which was to be the family home for many years to come, and the kids attended Helen Street Primary School.
Helen Street had a very progressive language program, and typical of Lynn, she joined the School Council as Parent Rep. to make sure the school stayed progressive. When the Hamer government cut teacher numbers in mid-year, Lynn and her friend Chris Mackenzie led a parent occupation of the school demanding reinstatement of a teacher who had been sacked.
Lynn and Gerry separated however, and it was only in November 2014, when they met at Bill Deller's Memorial meeting, that, under pressure from Lucy and Chloe, Lynn and Gerry agreed to let bygones be bygones and reconciled.
In 1978, the Working Women's Centre was brought into the ACTU under Bill Kelty, and Lynn started work there as a researcher and project manager while editing Women at Work. During this time she published "The importance of women's paid labour: Women at work in World War II," drawing on work she had done as part of her History Honours Thesis at Monash. She also wrote the first draft of the Equal Pay Manual, later published in amended form by Jenny Acton, and forming the basis for the Nurses pay claim in their 1986 strike.
In 1984, she was sent to the UK to attend a TUC Conference held in the midst of the British miners' strike. Lynn went to Blidworth [Blidduth] in Nottinghamshire where she immersed herself for a year in the struggles of the miners' wives. She made lifelong friends in Blidworth while participating in experiences which were transformative for the working class women in those communities. The story of Blidworth was published in her book Shifting Horizons, which remained one of her proudest achievements. These experiences also settled once and for all Lynn's political orientation: in solidarity with the struggles of working people, especially the women.
On returning to Melbourne, she held a number of posts where she could learn from and assist working women. This included a position as a policy and campaign coordinator for the State Public Service Federation during the Kennett years, and Research Officer at JobWatch, set up to help workers unprotected by unions and awards.
Her research work led her increasingly towards labour history and in the years following she published "Part of the Furniture," an account of the 150-year history of the Federated Furnishing Trades Association, a history of the asbestos plant at Railton in Tasmania, and a history of UniSuper. At the time of her death, Lynn was working on a history of the Ballarat Trades and Labour Council. In the course of this work she made discoveries about the events at Clunes in a paper to be read at the Australian History Association Conference in Ballarat in July.
I first met Lynn in 1986 and shortly afterwards, with Bill Deller, we formed Communist Intervention. Others joined us, including Maureen Murphy, who Lynn would embrace as a daughter. Communist Intervention never tried to recruit and we never really had a 'party line', but we created a new concept of how to be a communist. It was not to solve problems amongst ourselves and then deliver a solution to the working class, but to tackle problems together with the people who were experiencing them. Communist Intervention did not last long, but the friendships it created did.
Lynn's creative contribution to the struggle of working women is enduring.
Her "The importance of women's paid labour: Women at work in World War II," published in 1982, debunked the myth that after the War, women had left paid employment and returned to the domestic sphere – in fact, Lynn showed, by 1948 more women were in paid work than at the peak of war-time employment.
In her 1984 draft of the Equal Pay Manual, Lynn introduced the concept of Comparable Worth, which aimed to further the Equal Pay struggle for women in spite of the gender division of labour. This concept has underpinned Federal Award negotiations and strategies to overcome the gender division of labour ever since.
Shifting Horizons not only documented the key role played by women in workers' struggle, even in an exclusively male industry like mining, but communicated to us the transformative effect of participation in the labour movement on women's lives.
Her history of the Asbestos plant in Tasmania showed that public information is not in itself enough to change people's minds but workers dependent on asbestos use for their livelihood could be won over and their terrible exploitation ended by their unions collaborating with other projects such as medical science, the law and media.
In 2013, Lynn wrote a reflection on Feminism in which she debunked the fallacy which held that a majority of women had supported in Feminism in the 1960s and '70s; in fact, she said, the feminists were a small, but very noisy minority. Lynn pointed out that women have made more gains over the '80s, '90s and naughties, and won the support of far more young women and men than ever before. She said: "women's emancipation is a road which began long ago as a narrow and perilous track. Each development has improved the road but the second wave feminists built the highway we now travel."
Her unfinished work in Ballarat traces the origins of the 8-hour movement from the Eureka Stockade in 1854, work that will likely be continued by others. In her study of the events at Clunes, which will be read at the Australian History Association Conference in July, she showed that these were not, as widely believed, a race riot, but striking workers defending their picket line against scabs, which the employer chose to recruit from the Chinese community.
Lynn had a soaring intellect, was passionate, compassionate and fiercely committed to working class and feminist politics, and most of all to her family.
Lynn lost her father in 2003, just as Lucy brought granddaughter Alice into the world. Two days after settling her mother Joan in a nursing home Lynn celebrated her 70th birthday surrounded by friends and family. Reconciled with Gerry, bursting with pride in the achievements of her daughters Lucy and Chloe, and watching Alice blossom into a young woman.
Lynn died suddenly and unexpectedly We are all devastated.
The working class and women's movement have lost one of their finest. Lynn Beaton was one of the first of her generation to take up the fight for women's rights within the Australian trade union movement, and throughout her life Lynn was an active campaigner for the rights of women at work, as well as a researcher and historian of the labour movement. For her many friends and family Lynn was a tower of strength and love. An unflinching opponent of exploitation of any kind, while being the most sensitive, loving shoulder to rest upon that you will ever find. As good a listener as a speaker.
Vale Comrade Lynn Beaton. We miss you sorely.
Andy Blunden
28 June 2016
---