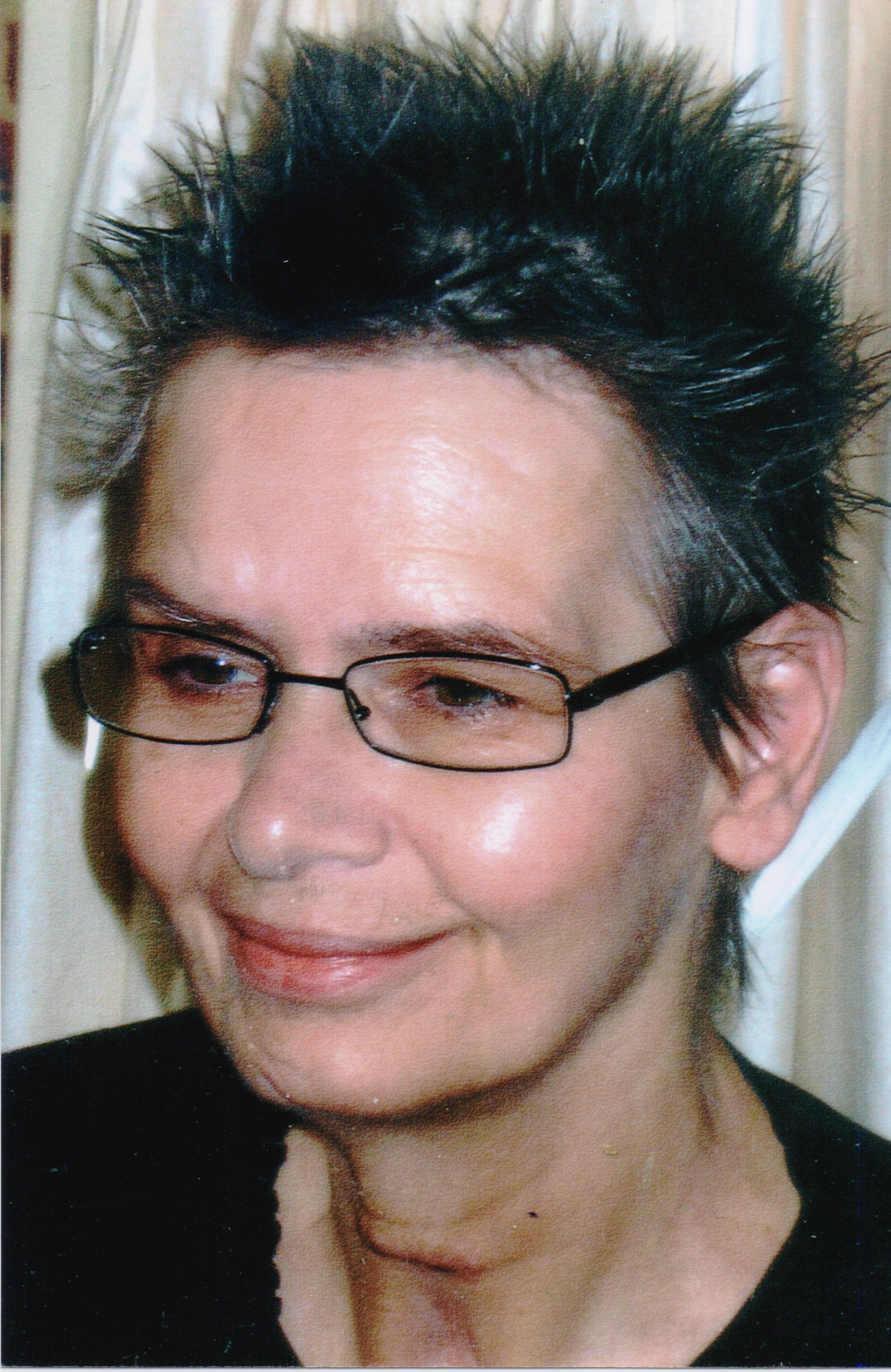 Vonney Lancaster
6 July 1948 — 15 November 2019
Commemoration
2pm Thursday 28 November 2019
Community Centre, Edinburgh Gardens
Brunswick St., Nth Fitzroy
Fondly remembered by her partner Andy, sister Beverley, brother Ross,
niece Mel and nephew Carl, and all those who knew her.
---
Vonney was a working class girl - her father was a mechanic and, until taking up home duties, her mother, Phil, worked for the railways where her father was a shop steward.
Vonney loved school - in fact Vonney loved everything she did, which is not the same as only doing what she loved. She excelled as an athlete, goalie for the Victorian girls netball team, high jump champion and a runner. But after she turned sixteen, Vonney's father pulled her out of school to learn how to keep house and get married.
Vonney didn't wait around, marrying Robbie Lancaster while pregnant with her son Wayne. The marriage was a disaster however. Vonney managed to get pregnant again this time with twins, and as Robbie turned violent she made her escape. She had the twins adopted out, together, and did not hear of them till meeting Cathy fifty-two years later. Phil helped raising Wayne while Vonney got into the spirit of the 1970s in Melbourne.
How does a pretty young woman without work skills earn a living? She worked in a variety of jobs - reception, hospitality - generally on the margins of the economy until settling on her own trade - retro clothing.
Vonney and Andy met in 1989 at the Punters Club in Brunswick Street, over a game of pool. A few weeks later Andy moved in with her and then Vonney opened her shop in Brunswick Street. It was like no other shop you'd ever seen; it felt like you were entering someone's bedroom. She did well, but after four years, as Brunswick Street became prosperous, all the profit was going to the landlord and she switched back to being an employee.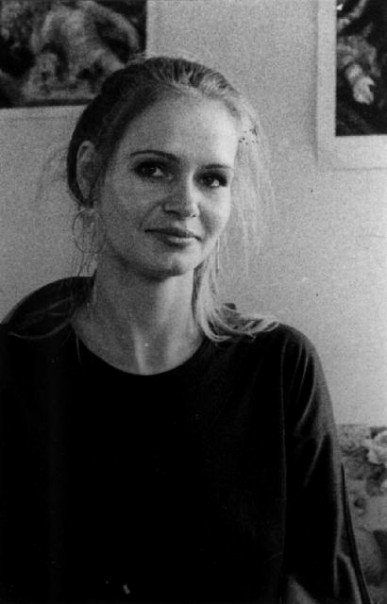 Tragically, Wayne died in 1994, his life having led him to a cul de sac of heroin and HIV, and Vonney was free at last of the ever present anxiety over Wayne. In 1995, Vonney and Andy bought their first house - a little cottage in Brunswick, where Vonney lived the remainder of her life, transforming this house into an embodiment of her taste and sensibility, where her spirit will live forever.
Up to 2004, at the age of fifty-six, Vonney had never had the flu, a headache or any other reason to take a pill. Even her children were born easily. But in 2004 she was diagnosed with Essential Thrombocytemia, a genetic blood condition, and in 2006 was found to have a tumour under her cerebellum, merging into her brain stem. These were not life-style conditions, but had probably been hiding in her body since infancy. After a partially successful fourteen-hour operation, she suffered a stroke, a cranial nerve had been severed, and she suffered clotting which exacerbated the damage to her paralysed left arm. She was fitted with a PEG, never again to take food or drink by mouth.
Vonney adapted to this loss in a way that was truly astounding. She enjoyed food vicariously - by watching and smelling other people eat, and by cooking for them.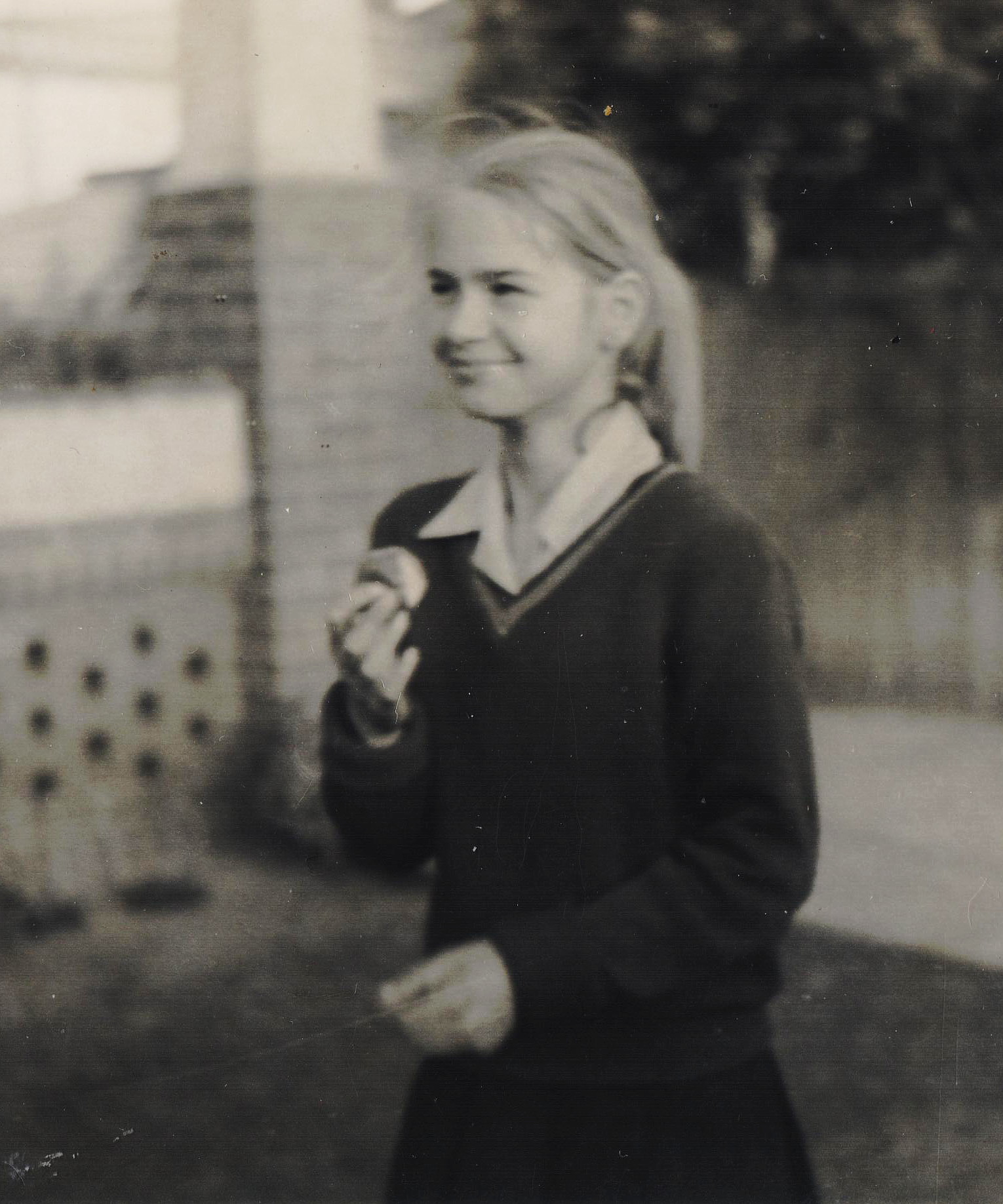 Suddenly unable to go out, she transformed herself from social butterfly to literati and read literature from the classics to the moderns; she learnt to use a computer and did all her own shopping, banking and socialising via the internet, and took up an on-line course to learn to paint.
People who knew Vonney will know that she was a difficult person. She insisted on things being done the way they should be done, and could be infuriating at times. She was also capable of living in the moment - you'd have a blazing row with her and 5 seconds later she'd be sweetness and light. I learnt to live with that.
Vonney wanted to die; in the end; the pain, the discomfort and the disability, one illness after another, became too much. But don't make the mistake of thinking that Vonney did not have a good quality of life. She did, and she would not have had it otherwise. But the effort of maintaining that quality of life eventually became too much.
No-one who knew her will ever forget her.
---